Giảm giá!
Mainboard Gigabyte B365M-DS3H LGA 1151v2
Bảo hành chính hãng 36 tháng

Supports 9th and 8th Gen Intel® Core™ Processors

Dual Channel Non-ECC Unbuffered DDR4

New Hybrid Digital PWM Design

High Quality Audio Capacitors and Audio Noise Guard with LED Trace Path Lighting

Ultra-Fast M.2 with PCIe Gen3 X4 & SATA interface

RGB FUSION supports RGB LED strips in 7 colors

GIGABYTE Exclusive 8118 Gaming LAN with Bandwidth Management

CEC 2019 Ready, Save the Power as Easy as One Click

Smart Fan 5 features Multiple Temperature Sensors and Hybrid Fan Headers with FAN STOP

Anti-Sulfur Resistors Design

Ultra Durable™ 15KV Surge LAN Protection

Intel® Optane™ Memory Ready

GIGABYTE UEFI DualBIOS™
Sản phẩm tương tự
Giảm giá!

1.690.000

₫

Bảo Hành 36 Tháng Supports 10th Gen Intel® Core™ Processors Dual Channel Non-ECC Unbuffered DDR4, 2 DIMMs 8-Channel HD Audio with High Quality Audio Capacitors Ultra-Fast M.2 with PCIe Gen3 X2 & SATA Interface GIGABYTE Exclusive 8118 Gaming LAN with Bandwidth Management HDMI /DVI-D/D-Sub Ports for Multiple Display Smart Fan 5…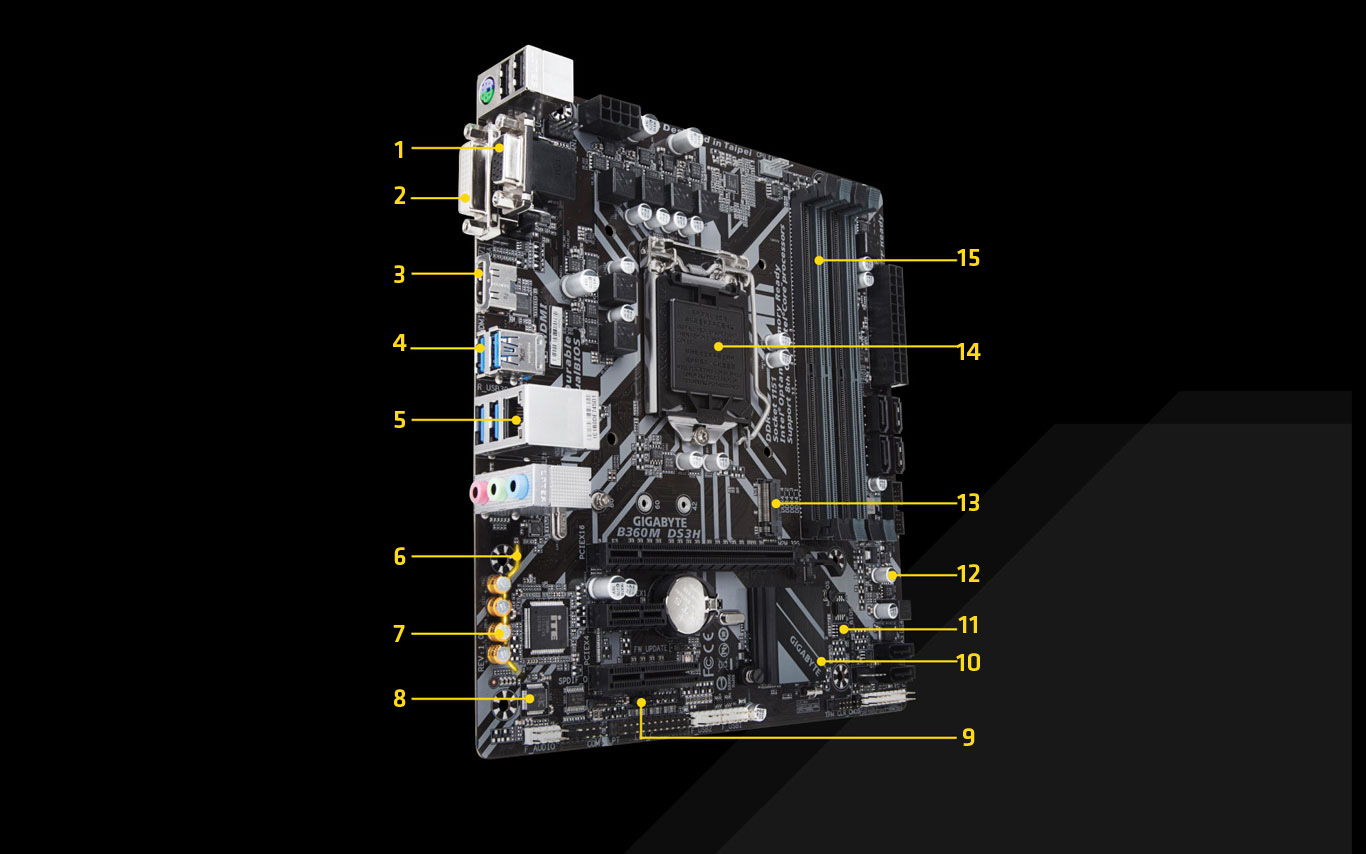 D-Sub

DVI

HDMI

USB 3.1 Gen1 Type-A

Realtek 8118 Gaming LAN

Audio Noise Guard

Audio Capacitors

High Quality Onboard Audio Design
RGB LED Pin Header

All New Heatsink Design

DualBIOS

Solid Capacitors

M.2 Connector

Supports 8th Gen Intel Core Processor

Dual Channel DDR4, 4DIMMs
Exclusive Realtek 8118 Gaming LAN
High Speed Gigabit LAN with Automatic Bandwidth Allocation
Realtek 8118 LAN is a high performance and friendly network chip for gaming players with automatic bandwidth allocation to ensure the highest network priority of the game or application. It can provide users the most comprehensive features and the fastest and smoothest Internet experience.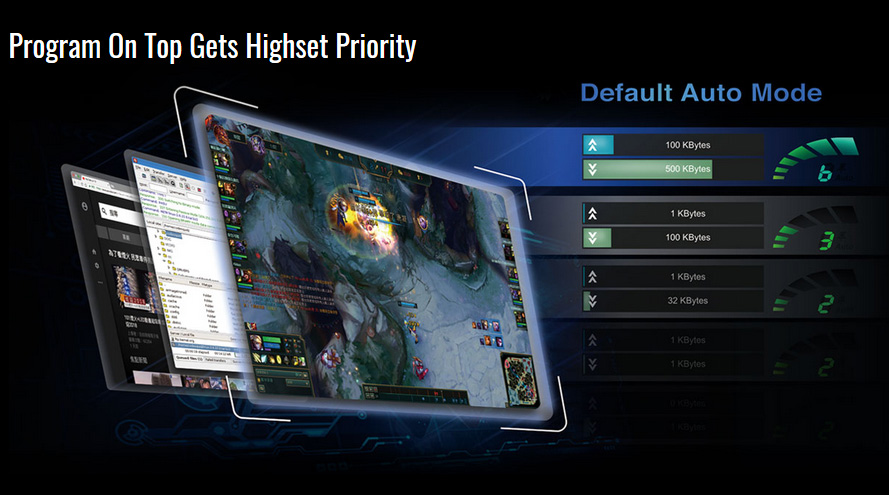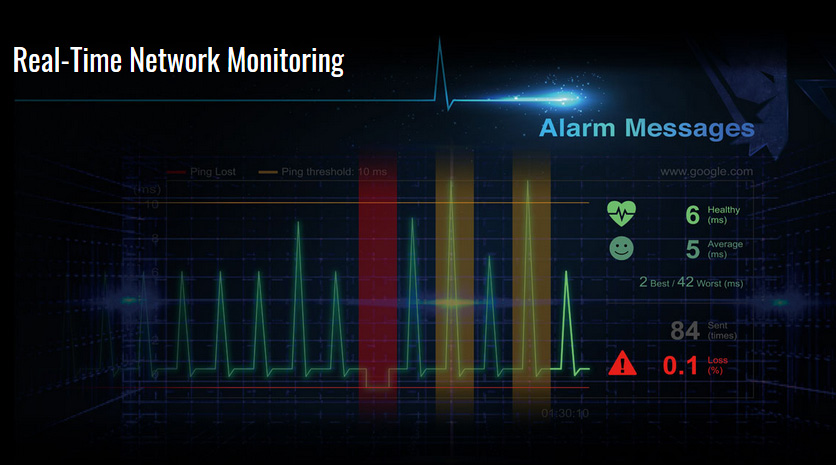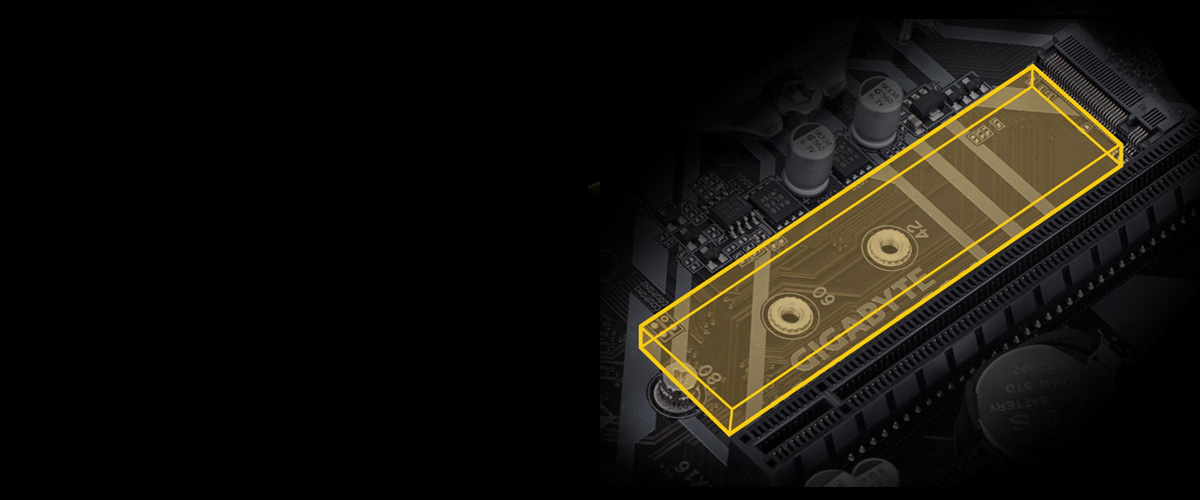 NVMe PCIe Gen3 x4 2280 M.2 Connector (Up to 32 Gb/s)
GIGABYTE Motherboards are focused on delivering M.2 technology to enthusiasts who want to maximize their system's potential.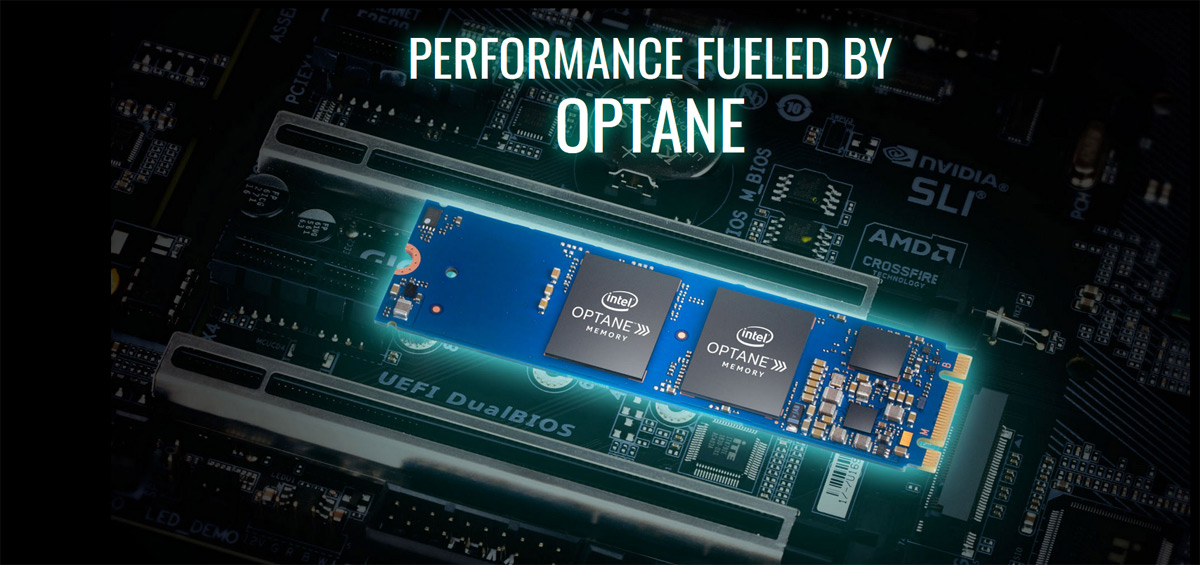 The H370/B360 Platform supports Intel's latest Optane technology. Optane fuels storage performance by acting as a cache drive giving users a significant boost compared to traditional mechanical drives.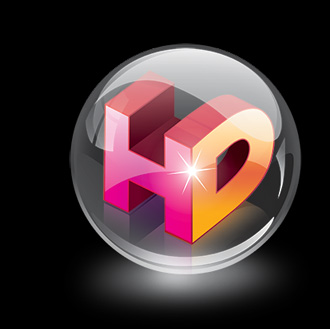 High Definition Digital Outputs
Enjoy true HD display capability using the most commonly integrated digital output technologies on today's HD displays and TVs.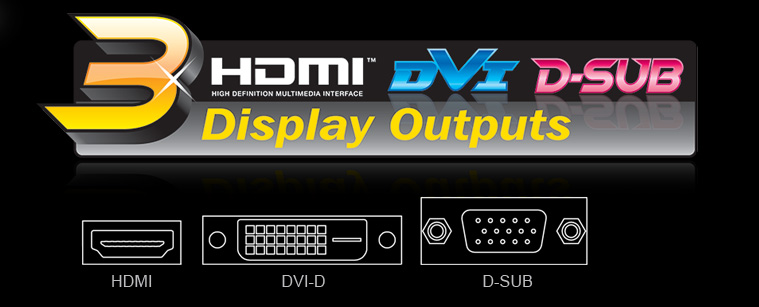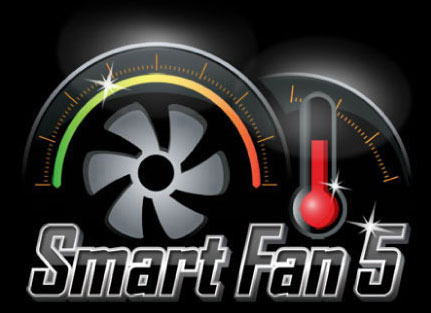 With Smart Fan 5 users can ensure that their gaming PC can maintain its performance while staying cool. Smart Fan 5 allows users to interchange their fan headers to reflect different thermal sensors at different locations on the motherboard. Not only that, with Smart Fan 5 more hybrid fan headers that support both PWM and Voltage mode fans have been introduced to make the motherboard more liquid cooling friendly.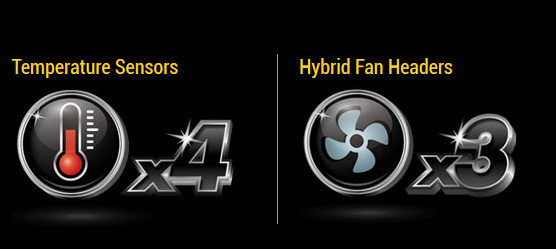 4 Temperature Sensors

3 Fan Pin Headers

All Fan Pin Headers Upgraded to Hybrid Fan Headers

Interoperable Fans and Sensors

Intuitive UI for Fan Control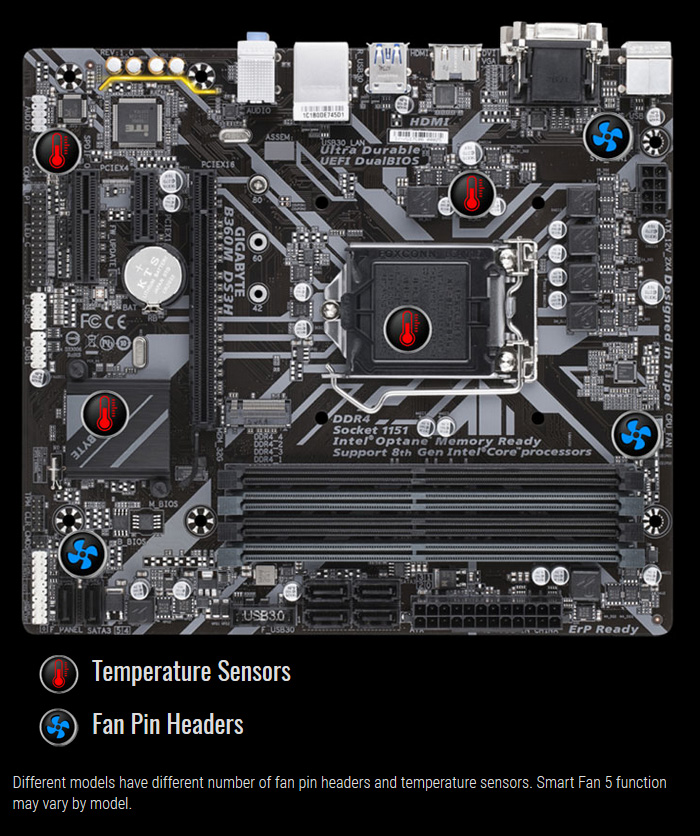 Achieve fan silence. With Fan Stop map any fan to stop completely when temperatures drop below a specified threshold. Which fan stops, based on readings from which sensor, and at what temperature—all of it can be customized to your liking.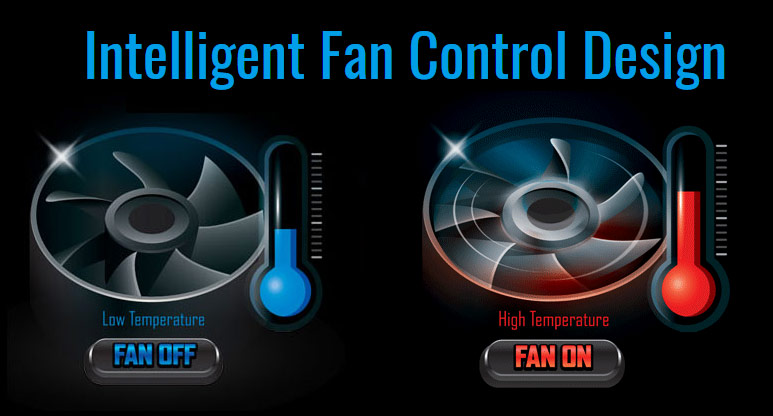 Assume complete control over your liquid cooling setup! Smart Fan 5 receives up-to-the-second information on flow-rate through the Hybrid Fan Pin Headers—giving you absolute mastery over your PC. All Hybrid Fan Headers can automatically detect the type of cooling device whether it be fan or pump with different PWM or Voltage mode.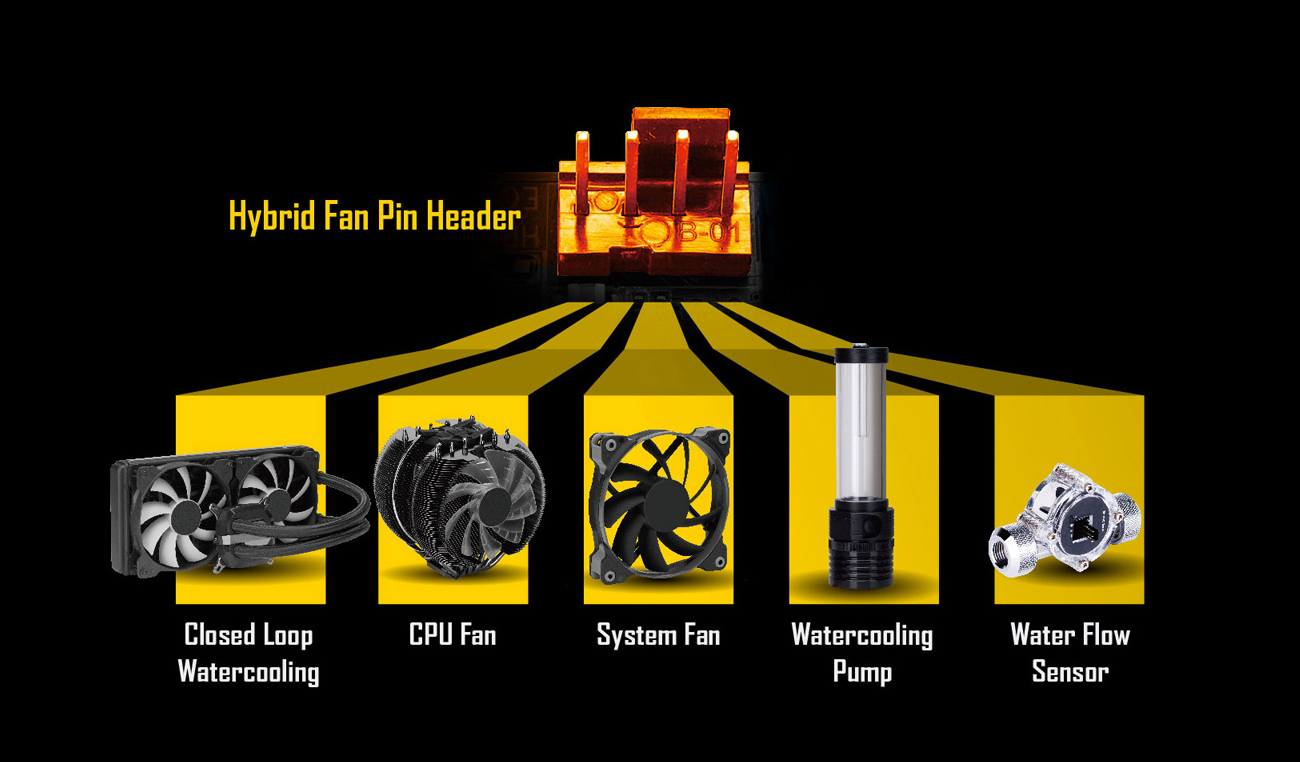 Choose from different modes, Quiet to Full Speed, to match your system usage scenario. For each fan or pump, you can use the intuitive fan curve to define trigger thresholds and corresponding fan speeds.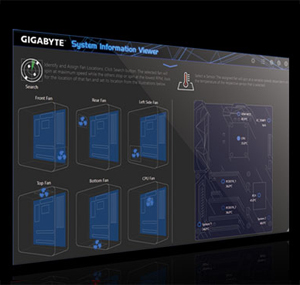 Interoperable Sensors and Fans
Each fan can be customized to operate at different speeds according to any defined temperature source input (except the CPU fan).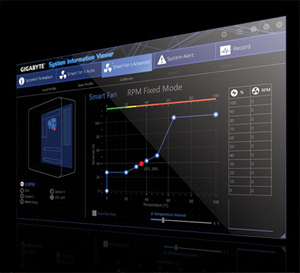 Fan Curve
Customize fan curves based on specific temperatures with the intuitive graphical UI.
System Information Viewer
GIGABYTE System Information Viewer is a central location that gives you access to your current system status. Monitor components such as the clocks and processor, set your preferred fan speed profile, create alerts when temperatures get too high or record your system's behavior; these are the possibilities of the System Information Viewer.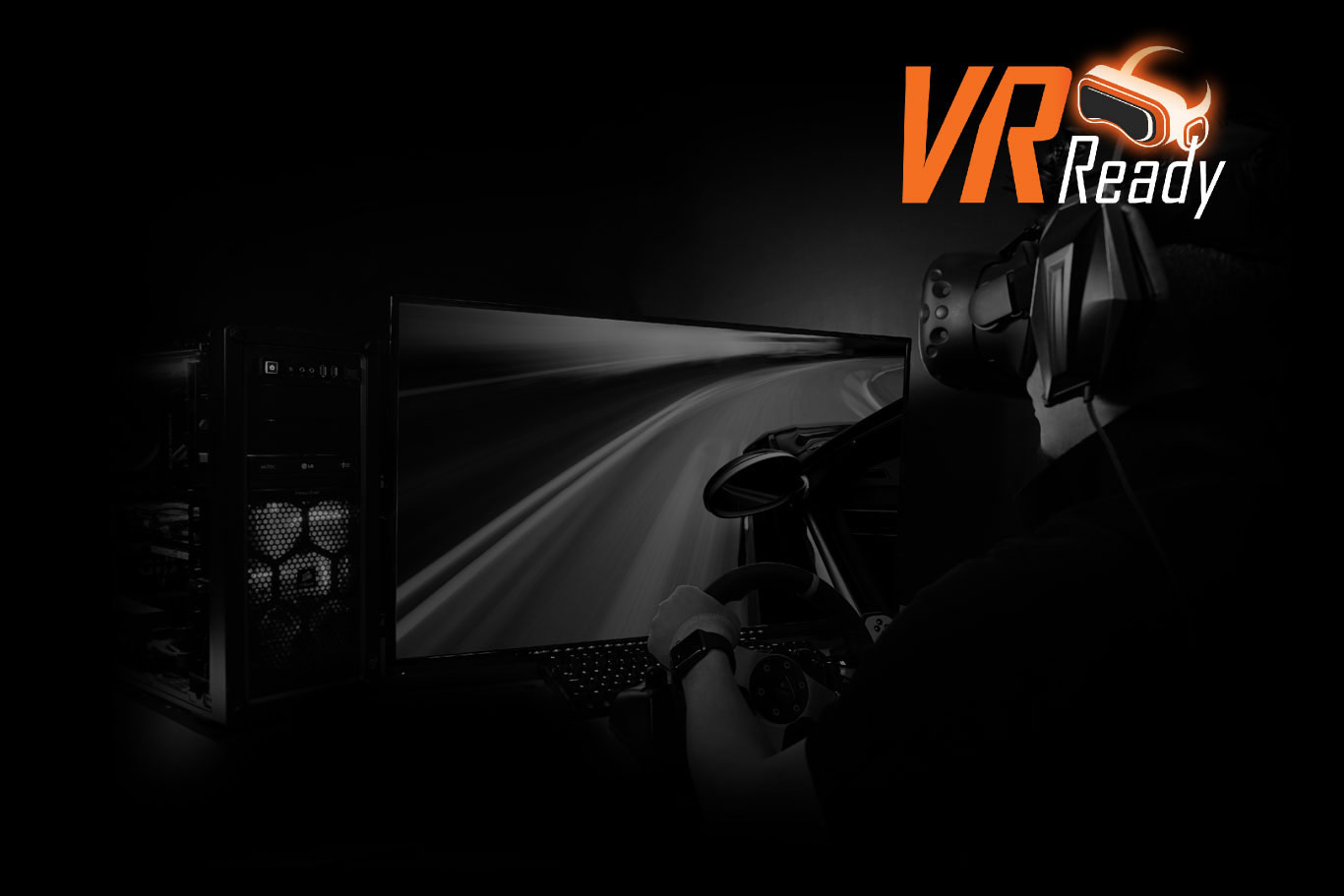 Immersive VR Gaming Experience
VR requires more performance than Full HD graphics for a steady 90FPS or greater.

Only Gaming PCs can provide the best VR experience.
Recommended configuration for VR Gaming PC
Graphics Card: NVIDIA GTX 1060 / AMD RX 480 or greater, Compatible HDMI 1.4 video output.

CPU: Intel i5 equivalent or greater

Motherboard: GIGABYTE H370 / B360 / H310 series motherboards

Memory: 8GB RAM or greater

USB Ports: 3x USB 3.0 ports plus 1x USB 2.0 port or greater

OS: Windows 10 64-bit or newer
To create a seamless VR experience GIGABYTE Motherboards offer the best features to make your virtual reality feel like your actual reality. With technologies such as NVMe support via M.2 or U.2 and a one piece metal shielding to brace for heavier discrete graphics cards it's obvious that GIGABYTE has the tools you need to start your journey in VR. To set the mood GIGABYTE Motherboards include RGB Fusion to put you in the center of action.

High-End Audio Capacitors
GIGABYTE motherboards use high-end audio capacitors. These high quality capacitors help deliver high resolution and high fidelity audio to provide the most realistic sound effects for gamers.
GIGABYTE motherboards feature an audio noise guard that essentially separates the board's sensitive analog audio components from potential noise pollution at the PCB level. LED trace path lighting Illuminates to show the separation of the PCB layers.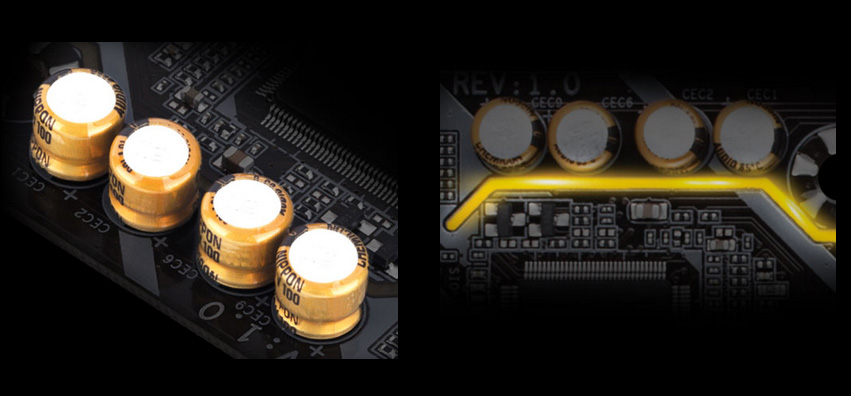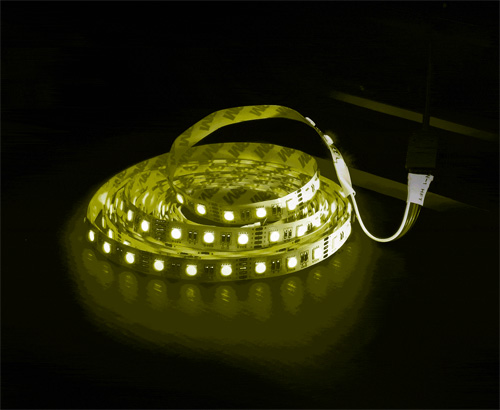 Supports RGB Light Strips in 7 Colors
Personalize your next PC rig to your liking by selecting the color of your choice to illuminate the external RGB light strip. A total of 7 colors are available to make your system appearance unique!
* LED strips not included.
* Lighting effects may vary by model.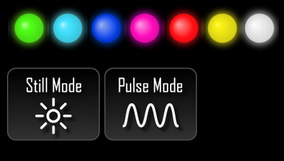 RGB Fusion (Advanced mode)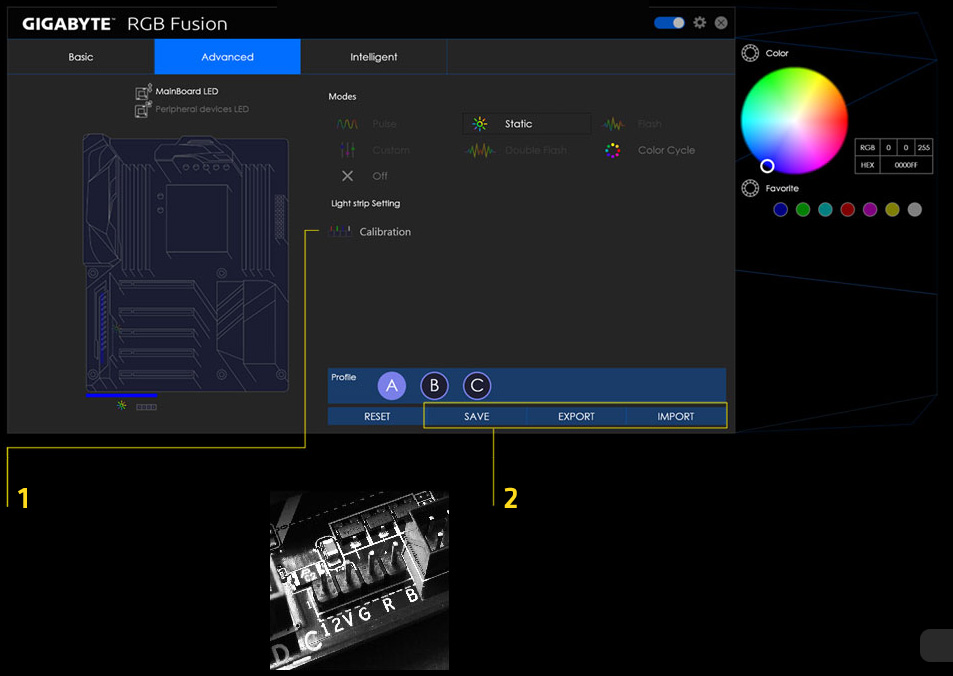 RGB Calibration

Different light strips sometimes have different RGB pin definitions, RGB Fusion softwear can relocate each pin location for the best compatibility.

Lighting Profile

Save, export and import profiles to quickly change effects based on you perference and to share with others.
Don't just make your PC shine, make it a work of art that friends will envy. With the GIGABYTE RGB Fusion mobile app users can watch as they control the lighting within their gaming PC. This gives users ease of access as they try and adjust colors and speeds for different modes, all this can be achieved away from the keyboard and monitor of their PC.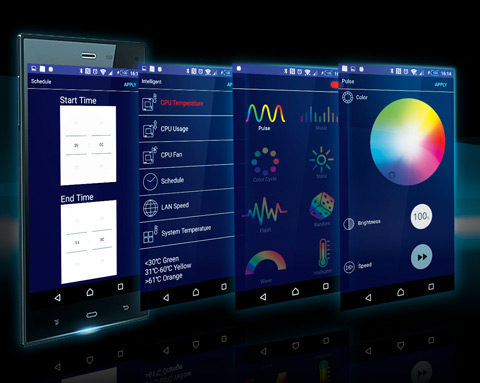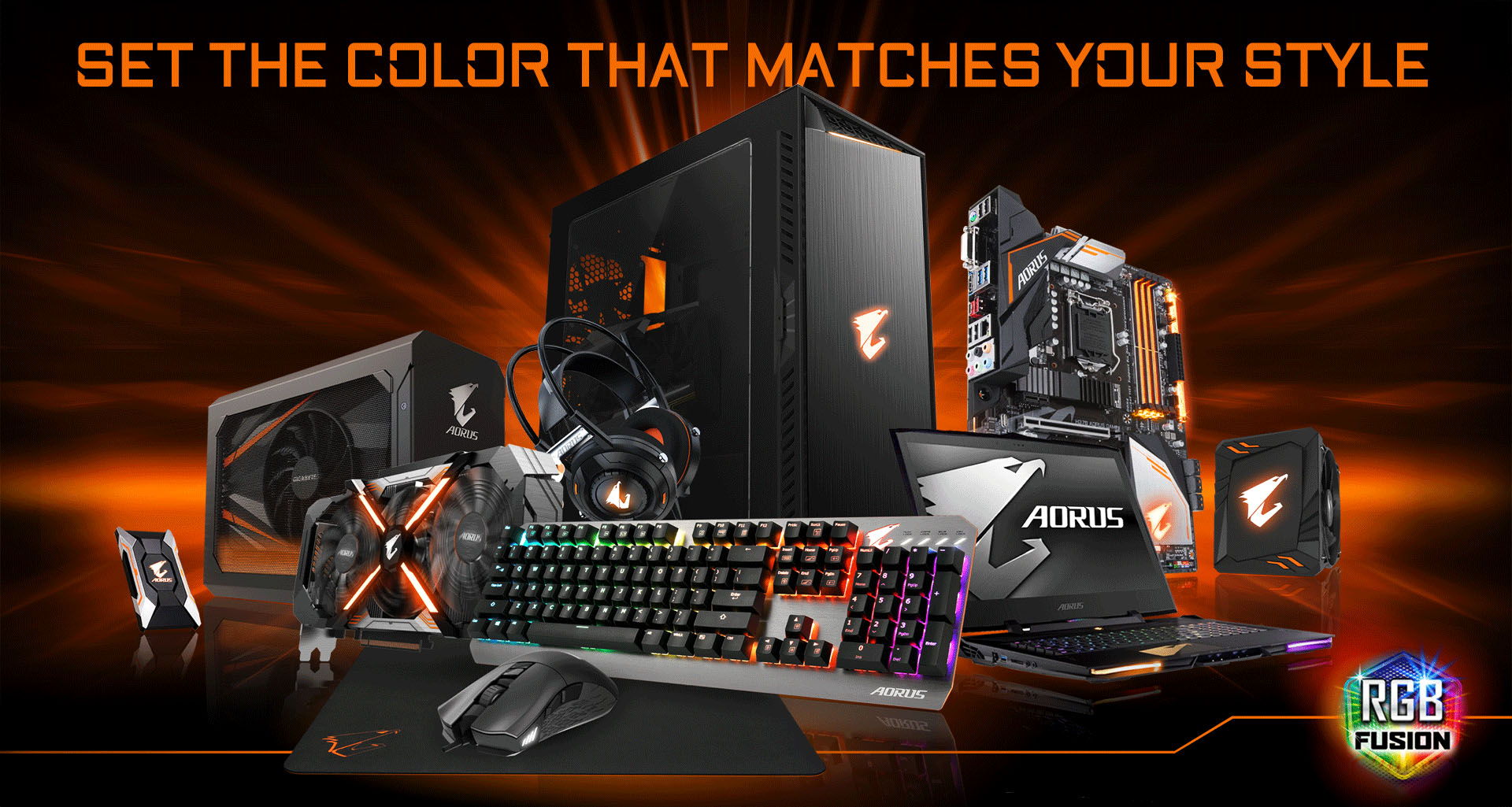 GIGABYTE Patented Double Locking Bracket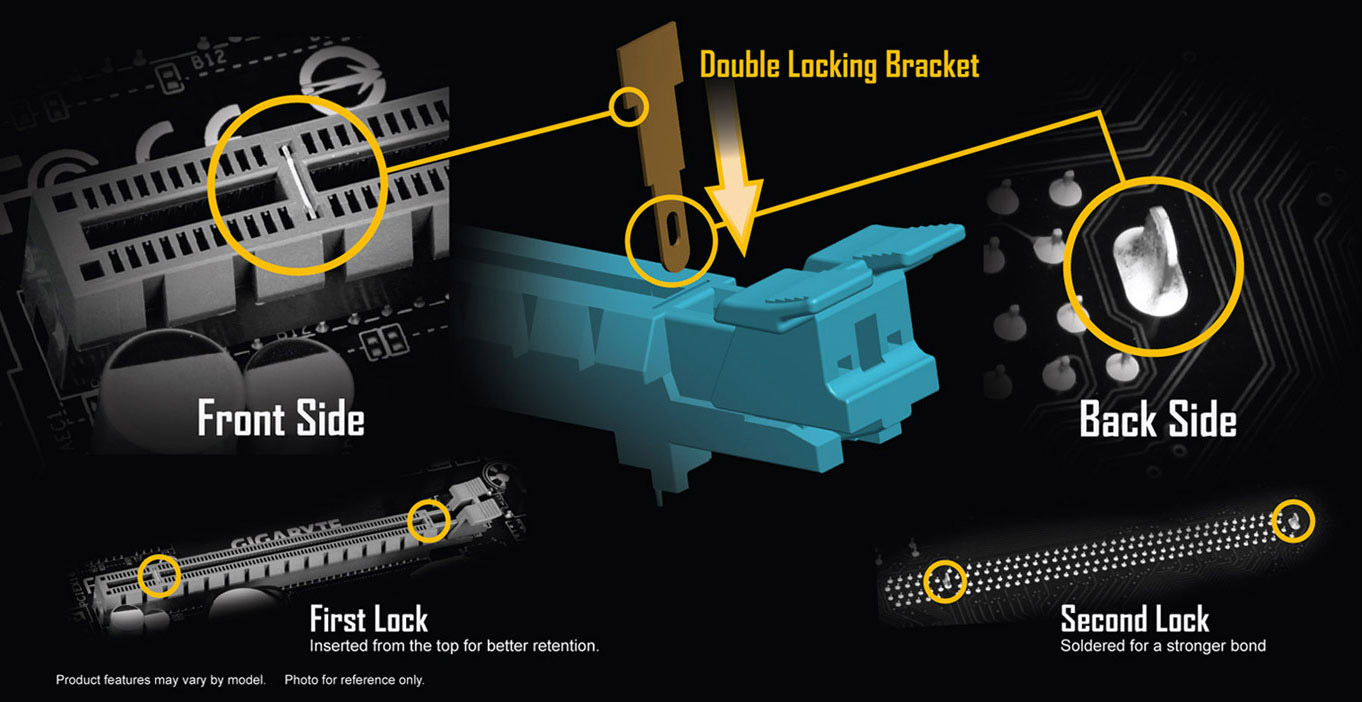 GIGABYTE Patented DualBIOS Design
GIGABYTE Ultra Durable motherboards feature GIGABYTE DualBIOS, an exclusive technology from GIGABYTE that protects arguably one of your PC's most crucial components, the BIOS. GIGABYTE DualBIOS means that your motherboard has both a 'Main BIOS' and a 'Backup BIOS', protecting users from BIOS failure due to virus, hardware malfunction, improper OC settings or power failure during the update process.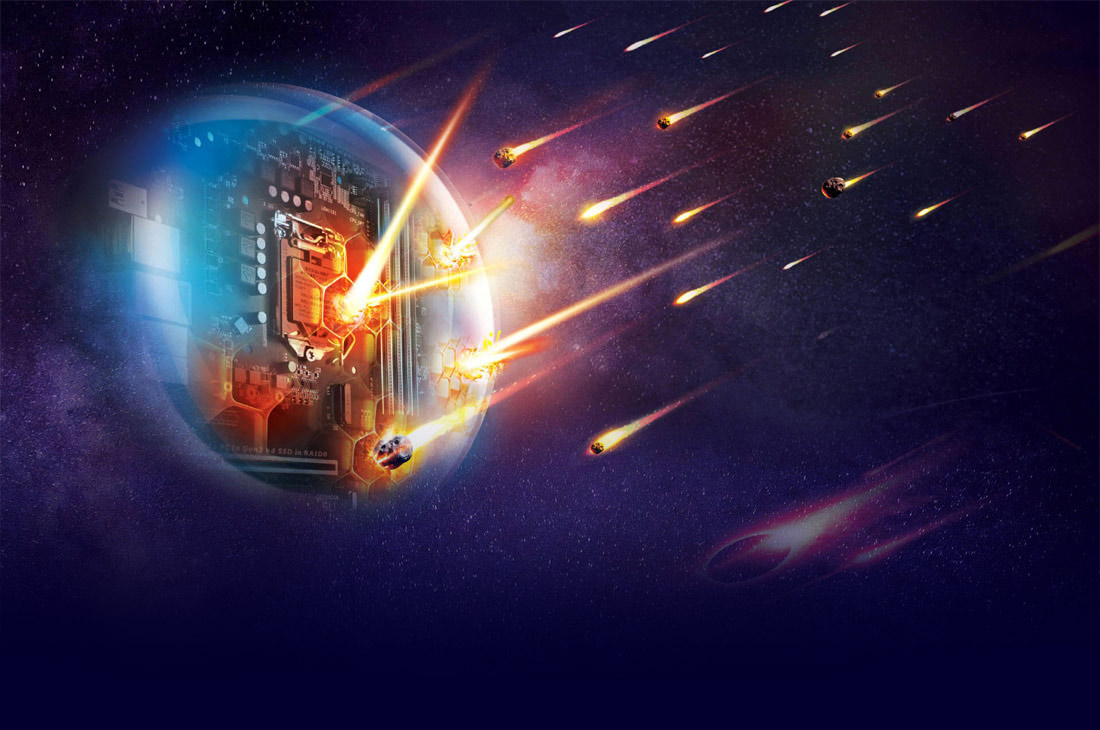 START SULFURIZATION PROTECTION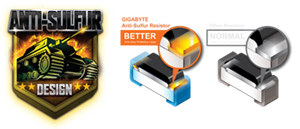 Sulfur compounds in the air can penetrate tiny onboard resistors creating chemical change and causing these resistors to open or short. If either of these occurs the motherboard will fail to function. By equipping resistors with an Anti-Sulfur Design GIGABYTE gives Ultra Durable Motherboards a whole new meaning.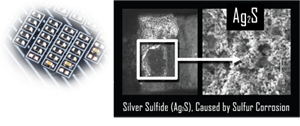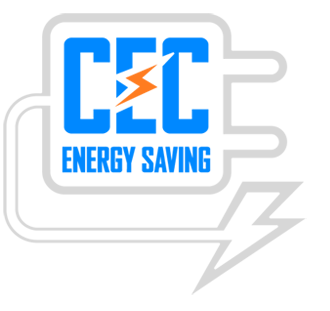 Save the power as easy as one click
CEC Requirement : PC power consumption must be under a certain level when it's in off mode, idle mode, stand-by mode. With high power efficiency hardware components and fine tuned BIOS, GIGABYTE motherboards can achieve lower power consumption under idle mode and fully comply with new CEC 2019 (California Energy Commission) power consumption requirement.

GIGABYTE BIOS & Applications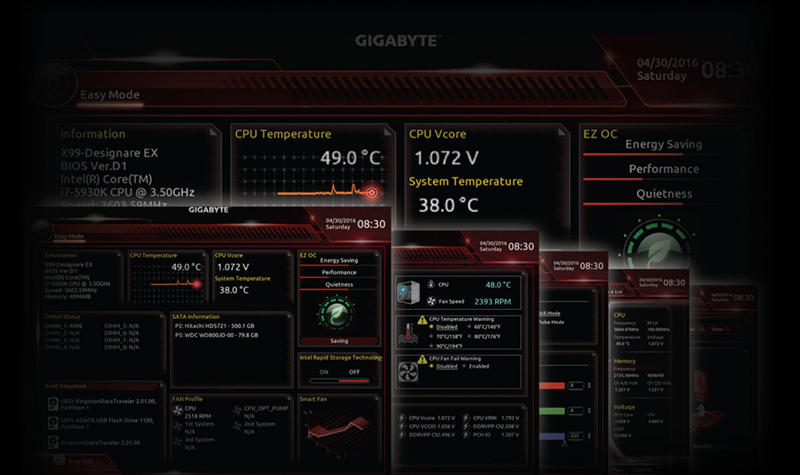 The BIOS is essential for users during initial setup to allow for the most optimal settings. With a new GUI and easier to use functionalities, GIGABYTE has been able to reinvent the BIOS to give users a better experience while setting up their new system. * Photos are for reference only. Product features may vary by model.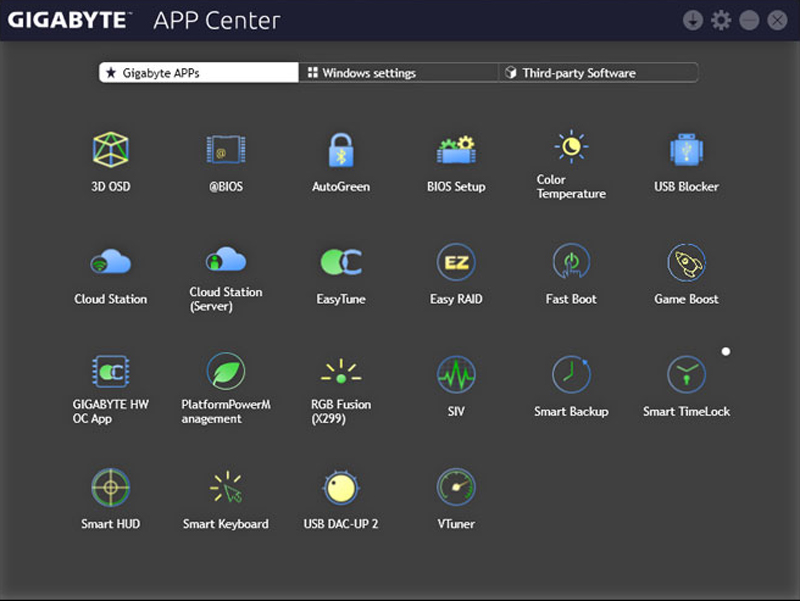 The GIGABYTE APP Center gives you easy access to a wealth of GIGABYTE apps that help you get the most from your GIGABYTE motherboard. Using a simple, unified user interface, GIGABYTE APP Center allows you to easily launch all GIGABYTE apps installed on your system, check related updates online, and download the latest apps, drivers, and BIOS.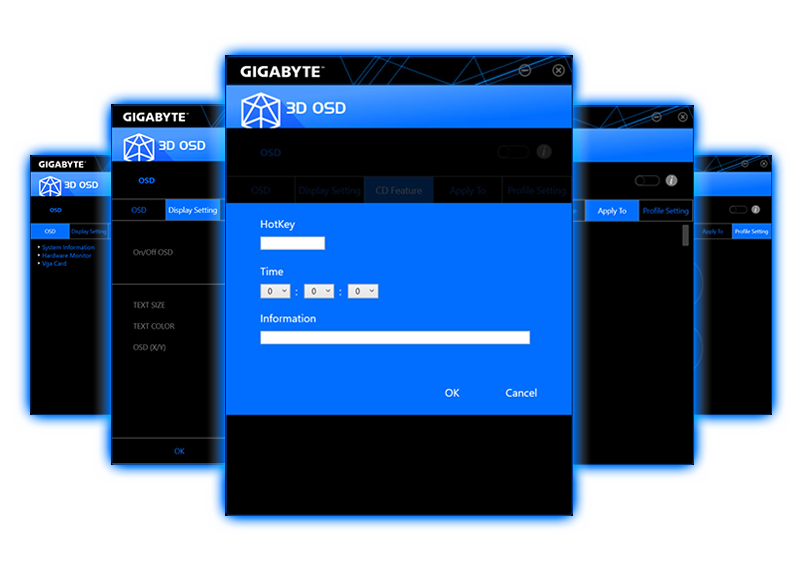 3D OSD automatically detects and displays your system information during games, allowing you to easily get a hold of your system information without switching between screens.
TriDef SmartCam | Custom Stream Modding
To facilitate being the full streaming solution each AORUS motherboard includes TriDef SmartCam software, you are now able to remove backgrounds without the hassle of using a green screen. Through the SmartCam application you can now apply live filters, and fully control your background, not only while streaming, but also through other video applications such as Skype. *Free 1 month TriDef SmartCam License.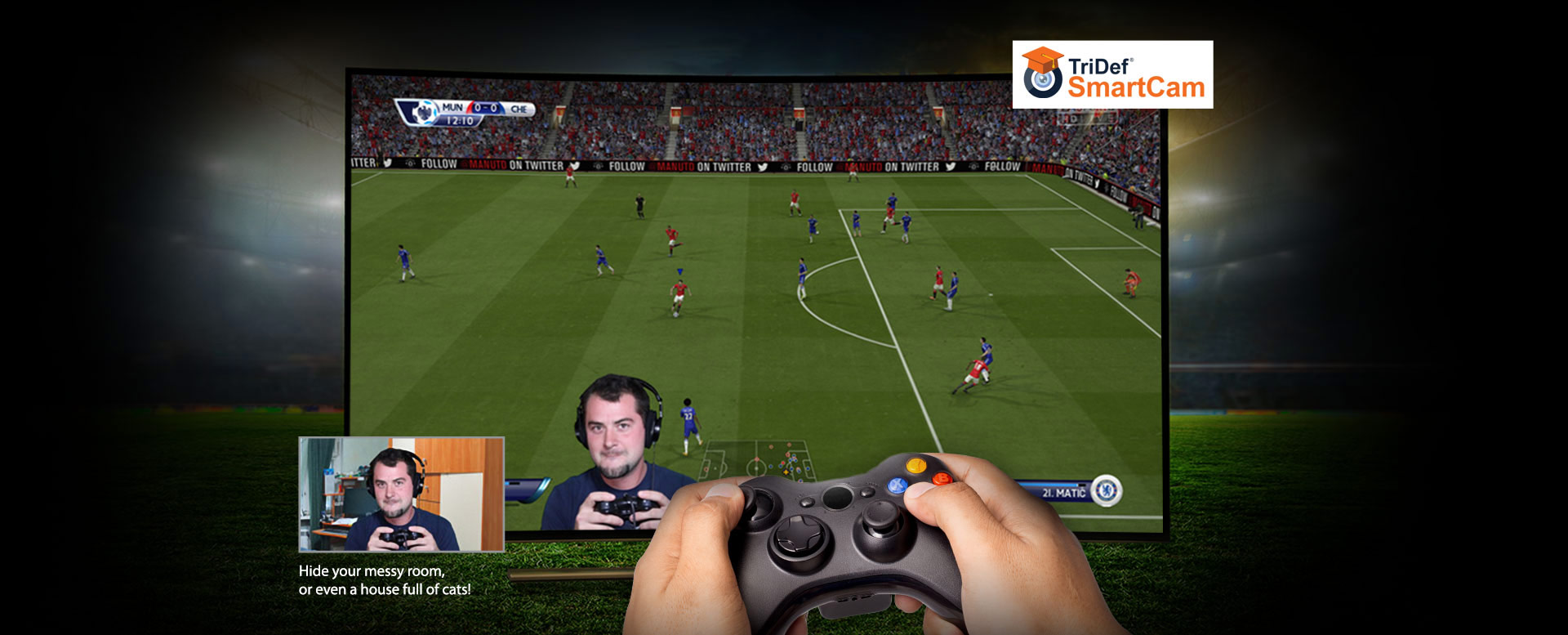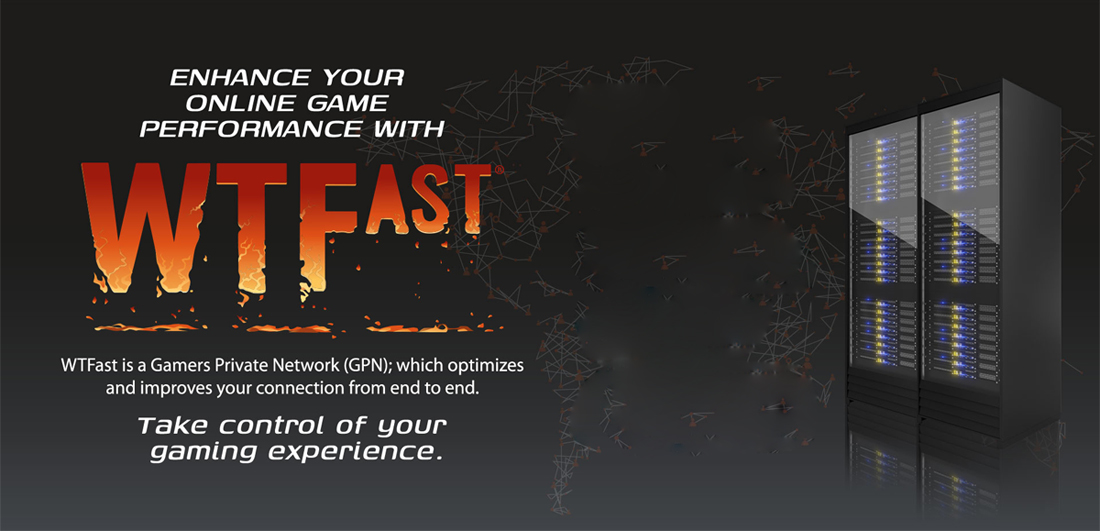 Enjoy 14-days FREE seamless connection to any game server in the world

Experience up to 60% overall connection improvement

Receive FREE unlimited access to PC Gaming Launchpad, supporting over 800 MMO games

Monitor your Game Ping and Connection Statistics continuously
XSplit Gamecaster + Broadcaster: Cast Your Game Anytime, Anywhere
Now set up your stage and share the greatest gaming moments with XSplit Gamecaster + Broadcaster! Fully optimized social media integration is ready for real-time chats—keeping you notified yet focused in the game. It takes just one click to stream your gameplay to Twitch. Host your game like a pro! *Free 14 days XSplit Gamecaster + Broadcaster Premium License.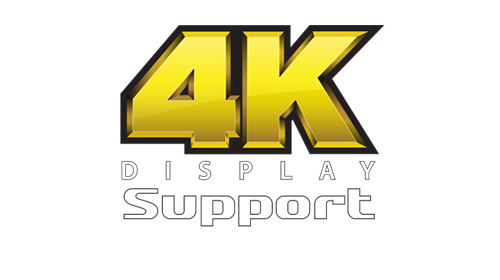 4K resolution is the next technological milestone in high-definition content delivery, utilizing approximately 4,000 pixels on the horizontal axis, more than four times today's standard HD pixel density. GIGABYTE motherboards provide native 4K support with integrated Intel HD Graphics via HDMI.

HDMI is a High-Definition Multimedia Interface which provides up to 5Gb/s video transmitting bandwidth and 8-channel high quality audio all through a single cable. Able to transmit superior, uncompressed digital video and audio, HDMI ensures the crispest rendering of digital content up to 1080p without the quality losses associated with analog interfaces and their digital-to-analog conversion. In addition, HDMI is compatible with HDCP (High-bandwidth Digital Content Protection), allowing the playback of Blu-ray/HD DVD and other protected media content.